Published on 30. August 2022.
BAUMA 2022
After the fair is before the fair
Four weeks after the IAA in Hanover, BAUMA opens its doors in Munich. As in Hanover, we will invite you to a lively exchange of information with a cross-section of our range of vehicles and our freshly renovated promotional trailer. Even though BAUMA and the IAA are a few hundred kilometers apart and the thematic focus is shifting, as a full-service provider in the field of heavy-duty commercial vehicles, we will also be able to appeal to a broad audience in Munich. We would like to use the world's leading trade fair for construction machinery, building material machines, mining machines, construction vehicles and construction equipment as a stage to present our "all-round packages" in the areas of purchase, rental and hire purchase. Because for us it is now about more than just ordering and delivering a vehicle.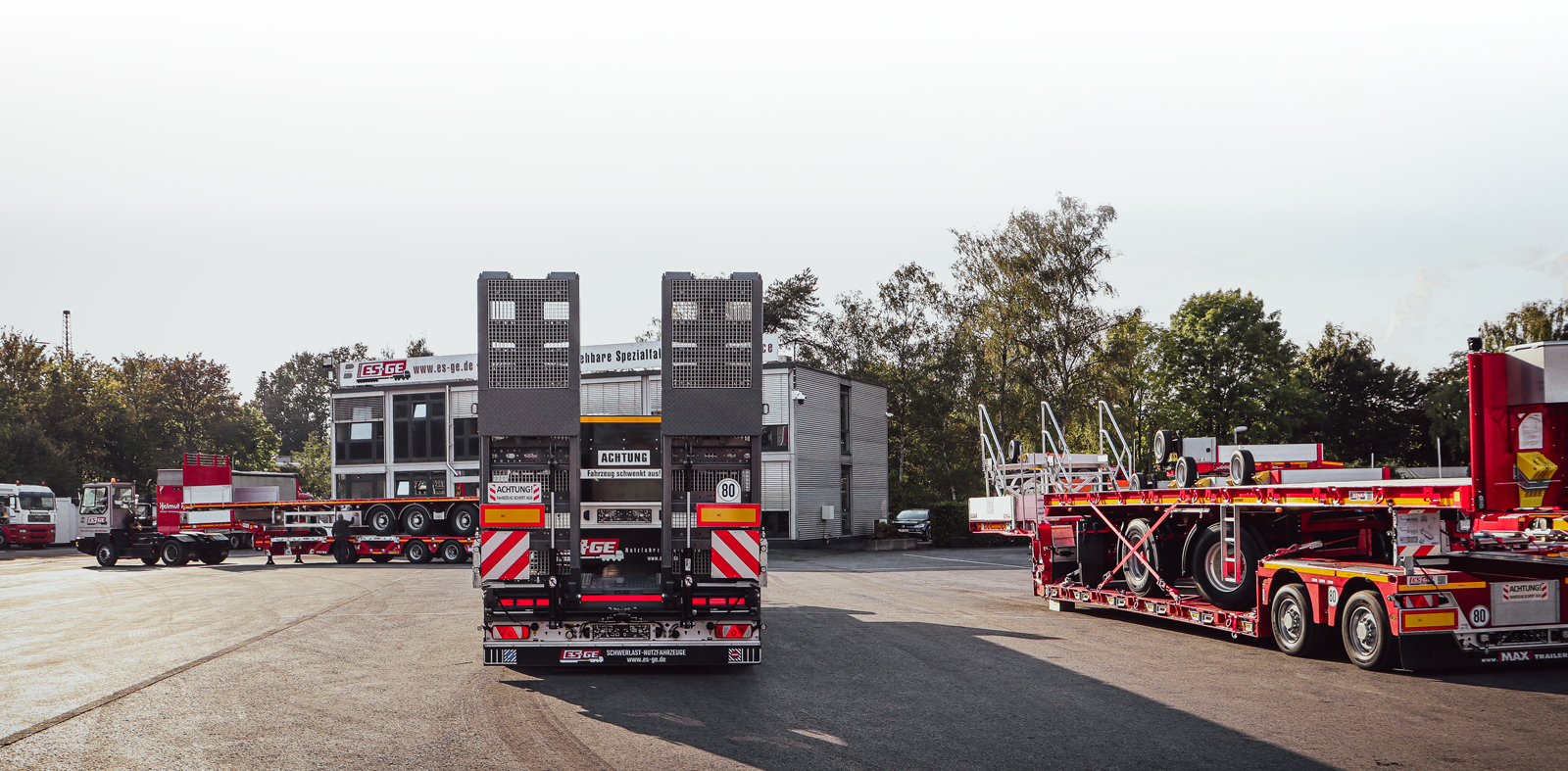 Higher customer satisfaction through optimized processes
In addition to the actual function of the product, direct services, such as our extended rental and hire-purchase service, are increasingly influencing the purchase decision. The immediate focus of the trade fair also shows that the main topics are shifting, regardless of the industry. This year's BAUMA is characterized by digitalization, among other things. It's true that customers don't always see the effort that goes into the background to meet the growing demands. However, the expectations of reaction speed and the consistent quality of information and data have increased massively, especially in recent years. In order to achieve this, we have selectively strengthened our sales team, optimized internal processes and, among other things, improved our service quality by expanding our ERP system. This is one of the reasons why we are pleased to present our products and services in Munich.
Appointments on site:
Would you like to visit us in Munich? It is best to arrange an appointment with your personal contact person in advance. For general inquiries you are of course also welcome to use our contact form .
How to find us:
Our booth at the BAUMA in Munich is located in the outdoor area – booth number: FN.821/2
Public days:
October 24-30, 2022
Opening hours:
October 24, 2022 to October 28, 2022
9:30 a.m. – 6:30 p.m
October 29, 2022
8:30 a.m. – 6:30 p.m
October 30, 2022
9:30 a.m. – 4:30 p.m
More trade fair appearances this year